Ian Mitchell
Trainer
"Never, ever, give up on people – and if it's not working do something different."
As a social worker, Ian's primary specialism has been issues of substance misuse. Ian is driven to find the best ways to work directly with adults and young people experiencing difficulties with drugs and/or alcohol – and assessing the impact this can have on parenting capacity, safeguarding and vulnerability for children and young people.
Ian is passionate about using solution-focused and motivational techniques and interactive learning to work towards better outcomes.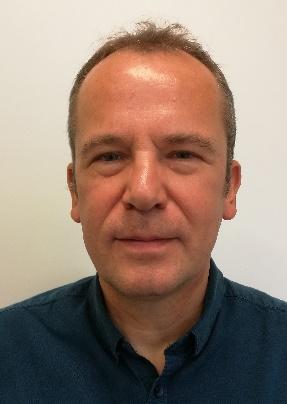 Qualifications
Ian has a Bachelor's degree in Politics and Social Administration and a Master's degree in Applied Social Studies/Diploma in Social Work. Ian also holds an Erasmus Award in European Social Work, CCETSW Practice Teacher Award, a PG Certificate in Learning and Teaching in Higher Education and a PG Certificate in Post Compulsory Education and Training.
What's a quote you live by or that inspires you?
Only one? I can't choose between:
Pablo Picasso: "Only put off until tomorrow what you are willing to die having left undone."
Steve de Shazer: "Where you stand determines what you see and what you do not see; it determines also the angle you see it from; a change in where you stand changes everything."
What are three key values that guide your life choices?
Working together for Rights, Justice and Equality.
What makes you laugh?
Good company and a nice glass of Rioja.
What has been your proudest moment as a practitioner?
Working, on and off, over a three year period with a mother who was in a series of abusive relationships and alcohol dependent. During this time her children were placed in care, she was seriously assaulted and injured and was at one point remanded for attempted murder. Ultimately, she left the relationships, entered rehab and stopped drinking – and after resettling away from her home area, her children were returned to her. My manager had previously wanted me to close the case, and felt the children should be adopted which I disputed and, after much discussion, was allowed to keep the case open.
What has been your proudest moment as a trainer?
Designing an e-learning course in partnership with Durham County Council which reached the final three in a national competition.
What are the most useful things you learnt through working with others?
Different perspectives give you a more balanced view and the service user is the expert in their own life.
What makes you get up each morning?
Curiosity about what the day will bring.
How do you want to be remembered?
Fondly by my family and friends and as a committed and passionate Social Worker by colleagues.
What's one piece of wisdom that guides you?
Never, ever, give up on people – and if it's not working do something different.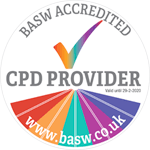 High quality training programmes and balanced practice frameworks to empower social workers, healthcare professionals, managers and leaders.
"Va-va-voom put back into my job!"
Durham Strengthening Managers Programme
"Very useful and interesting workbook that will help with further learning and training; very engaging trainer."
Telford Strengthening Practice Programme