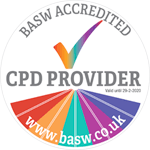 High quality training programmes and balanced practice frameworks to empower social workers, healthcare professionals, managers and leaders.
"Va-va-voom put back into my job!"
Durham Strengthening Managers Programme
"Very useful and interesting workbook that will help with further learning and training; very engaging trainer."
Telford Strengthening Practice Programme
How to commission Strengthening Practice
No matter the challenges you're facing, we'll support you through every step of the commissioning process.
Before
Our work with you begins with our Readiness to Learn tool. This helps you to focus on the conditions within your organisation and workforce that will contribute to or hinder successful training. Then we can work together to decide on next steps – we can conduct a detailed and comprehensive Learning Needs Analysis to give you a clear map of where support is needed most. If you've received guidance from Ofsted, we can further investigate the areas they've identified and help you uncover the underlying issues. Together we'll discover what support your team needs – and put together a programme that meets every requirement.
The Readiness to Learn tool will help you identify factors that hugely impact on the success of a training programme – like availability of facilities and technology, communication with staff and staff culture, time allocated for training and funding available. We'll work closely with you, providing helpful advice and guidance so you can ready your organisation and get the most out of training.
During
We'll share feedback from facilitators and your staff throughout the training – so we can make any changes you require during the programme rather than having to wait until the end. We'll measure the impact of new knowledge and skills on how your staff work together – and the difference they're making in the lives of children, young people and families.
Our experienced facilitators build trusting and helpful relationships with your practitioners, meaning they feel safe to identify factors helping and hindering them as they put their new knowledge into practice. Where individual issues arise, our facilitators can mediate between management and staff – fostering trust and mutual respect across your organisation's power structure.
After
You'll have access to detailed and comprehensive reports that authoritatively demonstrate the impact of the training. Our Impact Toolkit gives you a clear view of how the training affects your staff and the children and young people you serve. Covering positives and negatives, the reports draw on resources including feedback from staff and facilitators, focus group interviews, individual learning diaries and surveys of case audits.
We aim to form a long-term, helpful relationship with you – becoming a useful resource you can draw on for support and guidance, whenever you need us. When your training is complete, we'll bring together evidence of how your team's new knowledge and skillsets are translating into positive differences in practice – and make recommendations for how you can support your team to make this positive change a lasting one.
Proud to work in partnership with...
We're incredibly proud of the changes we've helped to promote in our clients' organisations and the positive impact this has on the lives of children, young people, adults and older people.
We enjoy long-term relationships with our clients, where we become part of your team to support you and your practitioners. We work side by side with authorities as a trusted partner, contributing to improvements in practice and helping you to achieve your goals.