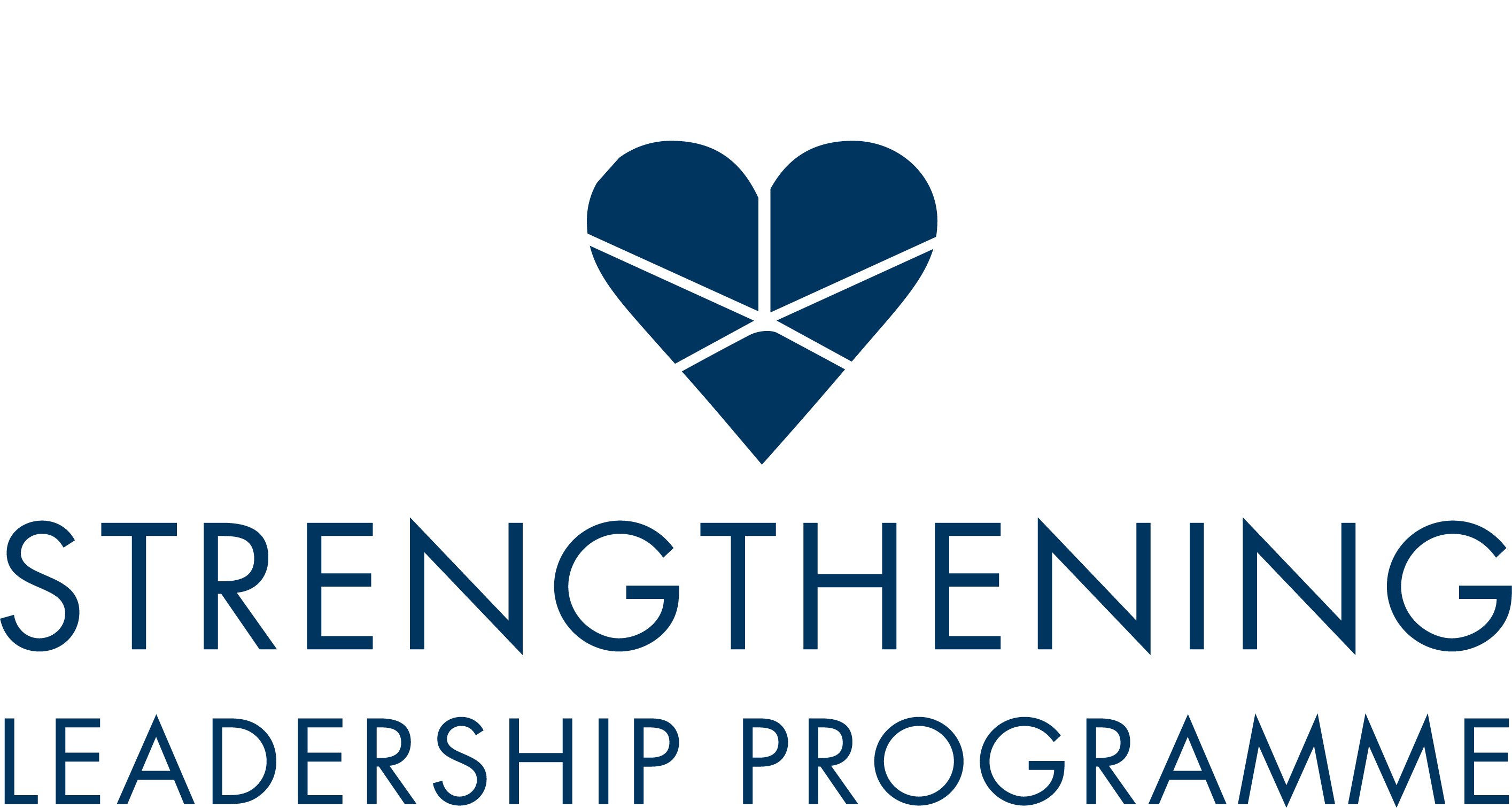 Aim
This programme is designed specifically to help Social Work Leadership and Management teams in your organisation to make a positive difference in the lives of children, young people and families. It is completely customised and designed from the ground up to deliver support where you need it most. With 20 modules available, we'll construct a programme in close consultation with leaders in your organisation to build upon the concepts covered in the Strengthening Managers programme.
We begin by helping you to identify the precise areas where refreshed knowledge can contribute to improvements in how leaders direct your organisation. Next, we support your leaders to put these plans into action using the latest evidence on what works. From developing a supportive leadership style to using data to improve practice, each module will inspire and empower leaders to make positive changes in your organisation and in the lives of those they serve.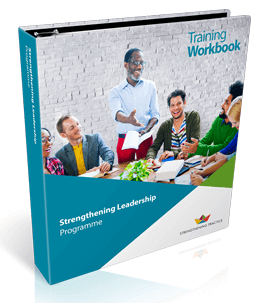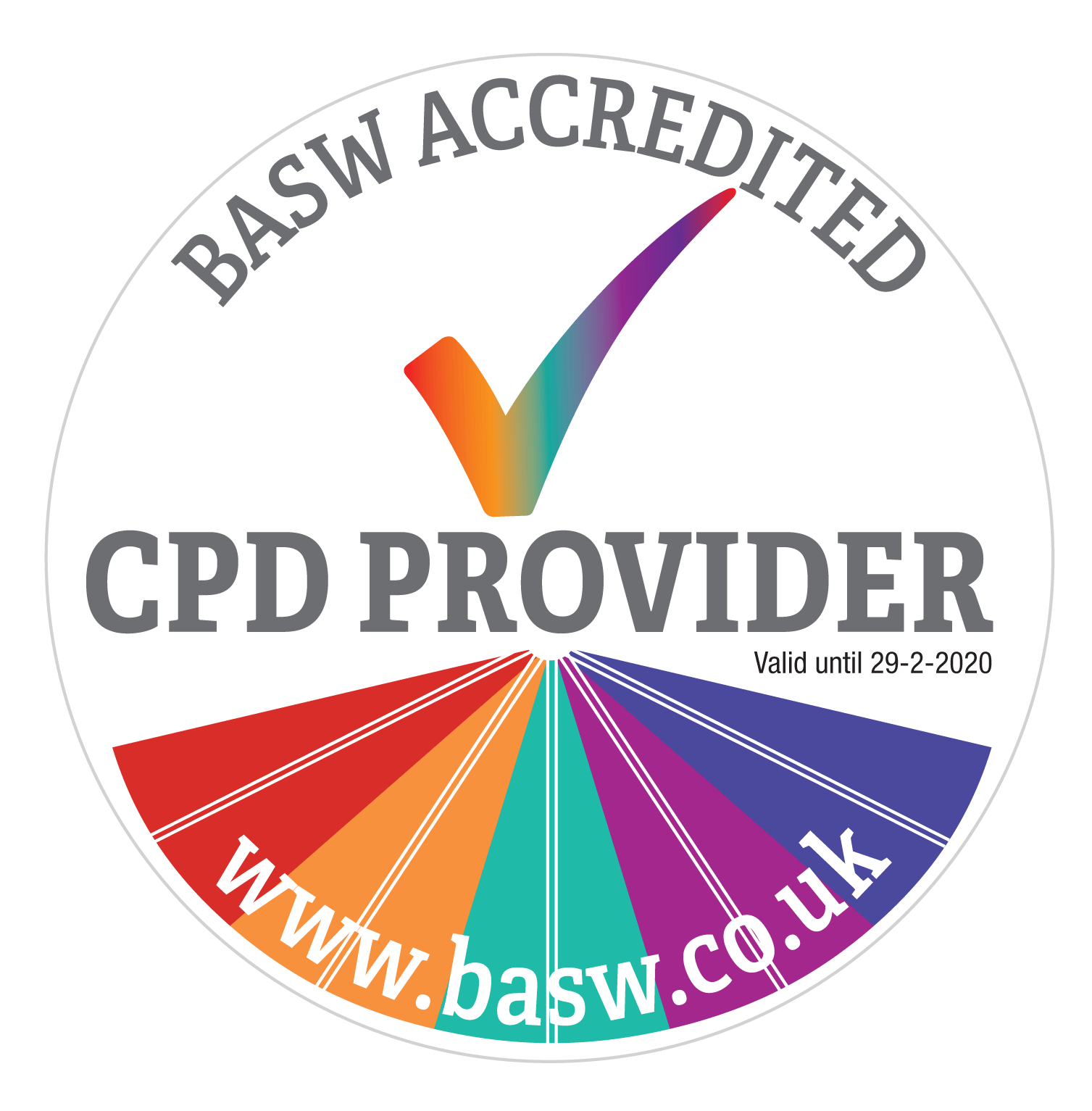 Tools and Learning Formats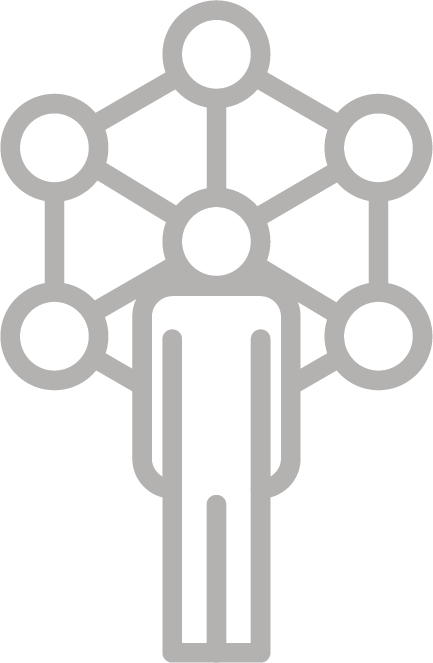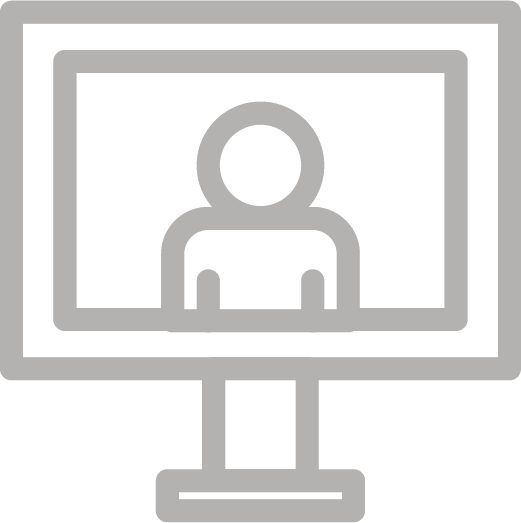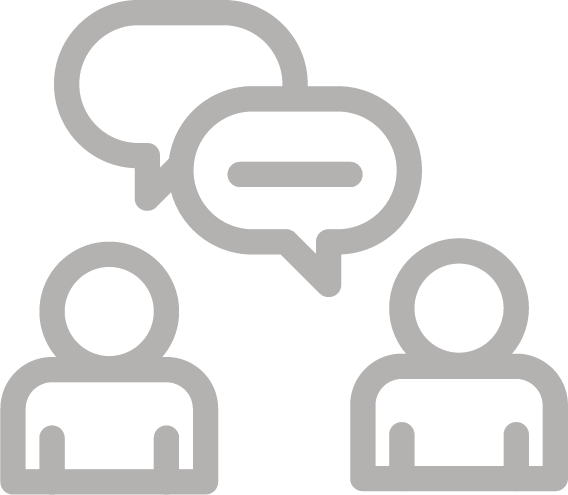 360-degree feedback and
one-on-one diagnostic
The programme gives you a detailed and comprehensive view of where support is needed in your organisation. For every module, leaders can access 360-degree feedback that includes self-assessment along with feedback from staff, managers and peers, gathered through an independent assessment method. We share this feedback through a one-on-one session that gives leaders valuable insights into how they are performing and how their actions are viewed by others in the workplace.
Based on this feedback, we'll give leaders in your organisation access to subject area experts and national thought leaders for each module they pursue, providing them with individual support to help them make their plans for improvement a reality.
The masterclass for each module lasts for three hours and is facilitated by an expert in the subject area it covers. It provides leaders in your organisation with practical insights into the latest evidence on what actually works to drive change. It's a space for leaders to reflect and plan how to put their new knowledge into practice – how they can make a real difference in your organisation and in their region.
Individual Coaching Sessions
Each participating leader in your organisation receives personal, individual coaching sessions that help them follow through on their plans to drive tangible improvements in your organisation and the work it delivers. Held following the feedback session and at least three masterclasses, these sessions are a chance to broaden leadership and management thinking even further. It's a chance for leaders to reflect on new ideas on how they can work within their position to support your staff to make a real difference in the lives of children and young people.
Content and Structure of the Programme
The content of the programme depends entirely upon the needs of your organisation. The following are just a few examples of the kinds of workshops and masterclasses available, facilitated by expert trainers.
Introduction to the Leadership Programme
An introduction to the programme where participants learn about the content of the modules they'll undertake and reflect on the motivation for change – encouraging them to visualise your organisation working well and achieving its goals.
Developing a good practice leadership style
This module explores the principles which make good and effective leaders. With a focus on the internal drivers and external factors that enable change, leaders of your organisation will reflect on how their leadership style can contribute to tangible improvements in the lives of children, young people and families.
Consolidating your value base
This topic centres on the fundamental values that drive and unite social workers and their leaders. Participants learn how to shape a leadership style that is in tune with the values of your organisation – and the way this approach informs how to communicate and manage others.
Creating an environment for practice to grow
Leaders explore strategies for creating the right organisational conditions for success. Looking at the factors that help and hinder change within organisations, leaders then explore how to harness these tendencies to grow and improve the work your organisation delivers and its positive impact on people's lives.
Engaging and influencing staff
Building on the previous three modules, this topic looks at creating opportunities to engage and influence staff, communicating the vision through shared values and ensuring everyone knows what to expect, what's expected of them and how they can contribute to improvements in your organisation.
Supervising to improve practice
This is a practical module that helps your managers and leaders to create the right conditions for reflective supervision. The coursework focuses on establishing a collective view of what good supervision looks and feels like in your organisation – supporting participants as they focus on what kinds of improvements they can make to drive tangible improvements in how your team works together and works with children and young people.
The five steps to creating a coaching culture
We share a new five-step coaching approach with your leaders and managers, helping to develop a leadership and management style that revolves around motivating and supporting your staff to improve.
How to improve practice when the conditions are not working
This module explores how diagnostics can help identify where practice needs to be improved in your organisation – and how to respond when facing obstacles where the conditions aren't allowing that positive change.
Developing an emotionally resilient workforce
Your management team has a vital role to play in cultivating a resilient workforce. Participants will explore the push and pull factors that impact individual and group resilience and reflect on the changes they can put in place to improve the resilience of your team.
Using data to improve practice
This practical module looks at how you can best use organisational data to drive real positive change in how you deliver services. The discussion focuses on how you can harness data to measure change and build the conditions that enable well-informed practitioners to constantly improve their practice and the services your organisation delivers.
Live case auditing
The live case file auditing module examines a real case from within your organisation, exploring the case file through the eyes of an auditor. This helps your leaders and managers ensure they have a complete grip on all aspects of the case, looking for opportunities to improve, examples of good practice, and considering every stage of the process through the eyes of the child.
Peer auditing
This topic involves a practical session where your leaders and managers learn the concepts and skills to implement peer auditing. The module will help your organisation benefit from a collective approach to accountability with mutual support between peers.
Observing practice
This practical module explores methods for making accurate, reflective observations of practice. This strengthens your leaders' and managers' capacity to understand where support is needed and helps them to confidently assess the impact of their plans for improving how your organisation delivers services.
The use of the lived experience and research in shaping practice
A helpful update on the latest knowledge around effective social work practice – revolving around how the child's own lived experience should inform and shape the practice of others. This module helps your managers and leaders to understand the work your organisation is doing from every angle, including most importantly from the perspective of the people you serve.
Maintaining the grip on frontline practice
This module helps your leaders and managers to keep a tight grip on the reality experienced by frontline practitioners. This builds trust and mutual respect and understanding within your organisation and informs leadership decisions that are in tune with the experiences of your team.
Building an accepted risk management culture
Provides helpful strategies for your leaders to work on building a culture where your team understands and accepts, at every level of your organisation, the importance of managing risk.
Developing an accountable workforce
This module challenges your leaders and managers to take actions that will help your organisation to develop a culture of constant learning, reflection and accepted accountability – from your front-line practitioners and support staff to the top of your organisation.
Understanding the tensions between social work practice and local government organisations
This topic helps your leaders and managers to explore and understand the tensions that arise around social work practices within a local government organisation. It's a chance for participants to reflect and share knowledge on the opportunities and challenges this presents for your organisation – and consider how to work within these dynamics to achieve positive changes that impact on your team and those you serve.
The political influencer inside us
We'll help the leaders and managers in your organisation to develop a leadership style sensitive to its influence on the political aspects of practice in your workplace. They'll learn new ways to understand how this interacts with those who influence their own work and the work of your team. Deepening their understanding of the political factors that influence your organisation will empower them to make decisions that impact on your team and the children and young people you work with.
Reflecting on your own leadership style
This module introduces useful tools that enable ongoing reflection on leadership style, allowing participants to confidently continue to develop and improve their leadership and management styles, responding to changes in your organisation and driving ongoing improvements that make a long-term impact on how you work.
Menus:
Our modules cover a wide spectrum of areas where leaders can drive improvements in your organisation. As a starting point, we propose a 'menu' of up either six or 12 modules that reinforce each other – or you can, of course, choose modules to precisely match your organisation's needs.
Evaluation
At every stage of the training, we'll collaborate closely with you and your team to bring together feedback from course participants and facilitators and share it with you. Together we'll observe how effectively knowledge from the course is leading to positive change in your organisation. We'll continuously assess and discuss with you the efficacy of the training, identifying any obstacles to improvements and tailoring the course as we go to make sure it's meeting your exact needs.
Would your staff find this programme useful? Get in touch to see how we can help.