Learning that is designed to fit in with your busy work and home lives…
Rooted in the training needs of the social care workforce, and authored by industry experts, our online learning is designed to be educational, thought-provoking, and reflective. Our courses will help you to think deeply about how the topics link into your everyday cases and the people you work with. The interactive and supportive sessions create a space to stop and think, refreshing and acquiring skills specific to practice.
We are mindful of the challenges we have recently faced with the global pandemic, COVID-19, and we understand that training and development needs to fit in with busy lives. CPD certificates will be awarded upon completion, so you can be sure that you are investing wisely in yourself and your development.
"Our courses are designed to fit around you and can be easily accessed using your PC, laptop, tablet, or phone"


This series of three courses from Level One to Level Three will explore and give you a greater understanding of county lines, the connection between county lines and gangs, exploitation within county lines, who is at risk and the indictors that a child may be the victim of county lines.
At the heart of this programme is the aim that professionals gain deeper understanding of what county lines is, the abuse that takes place within this space and be alert to the dangers. The programme will cover some of the theories that underpin county lies including contextual safeguarding, street capital and social fields theory, so that we can really have a holistic understanding of what children and young people are facing on a daily basis and consider how best to help them.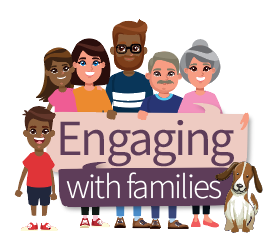 Engaging with Families
This course will take you from the basics of engaging more effectively with families in a humane and respectful way right through to involving families in service design and delivery. There are three levels to this course and at the end of each level, there is an assessment. When you complete Level Three, there is an opportunity to book a place on the "Engaging with Families Reflection and Q&A" with the course's author, Annie.
Level One will cover the basics and help to get learners to think about the theory and practice of engagement. Level Two will seek to help practitioners improve participation and engagement of families for better outcomes for all. Level Three will take learners to a place of thinking about using families as experts to shape practice and services within organisations.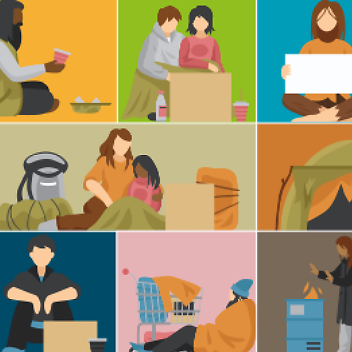 For the last five years core homelessness has been rising year on year in England, reaching a peak just before the pandemic when the numbers of homeless households jumped from 207,600 in 2018 to over 219,000 at the end of 2019. By the end of 2021, 227,000 households across Britain were experiencing the worst forms of homelessness (Source: Crisis).
This course will take you through homelessness from the point of view of a practitioner and also an expert by experience. How does it feel to be homeless? How can practitioners help? And what does the evidence base say? Come and spend some time thinking with us about how you can improve your practice in this area of increasing concern.


How do I know which course
is right for me?
All of our courses are aimed at professionals working in social care, health, education or policing and all are CPD accredited. For our multi-level courses, we would always recommend you begin at Level One.

How do I learn?
We offer self-directed courses which you can complete in your own time and trainer-led courses which are on an enrolment basis. You can learn using your laptop, tablet or phone.

How much does it cost?
Our products and courses are competitively priced and CPD accredited. Each course has its own cost

12 Market Place
Cockermouth
Cumbria
CA13 9NQ
Tel: 01900 822458
Email: info@strengtheningpractice.co.uk
Website: www.strengtheningpractice.co.uk
Copyright Fox & Associates Consulting Limited trading as Strengthening Practice 2022.